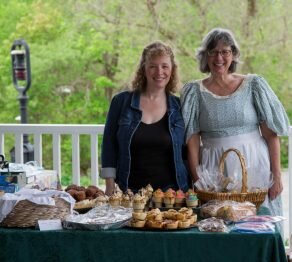 Welcome to the 46th Annual Whitevale Spring Festival
Saturday, May 26th, 2018 from 8 am to 6 pm
~~ Enjoy A Family Day in the Country! ~~
We invite you to help us celebrate our Village in the Valley on historic Whitevale Road. Come and revel with us in our abundant natural and cultural heritage. Share glimpses of vintage Ontario living.
Our Community-wide Garage Sale kicks off at 8 am in the Church Yard with vintage finds for the early birds.
Also for early risers… follow the wonderful aroma of freshly baked goodies to our legendary Bake Sale in the centre of town featuring our villagers' homemade pastries, pies, cakes and breads. The most delectable goodies go first so come early!
The Church Yard is the site of events throughout the day. The Souvlaki Gourmet will once again be in opera...
Read More